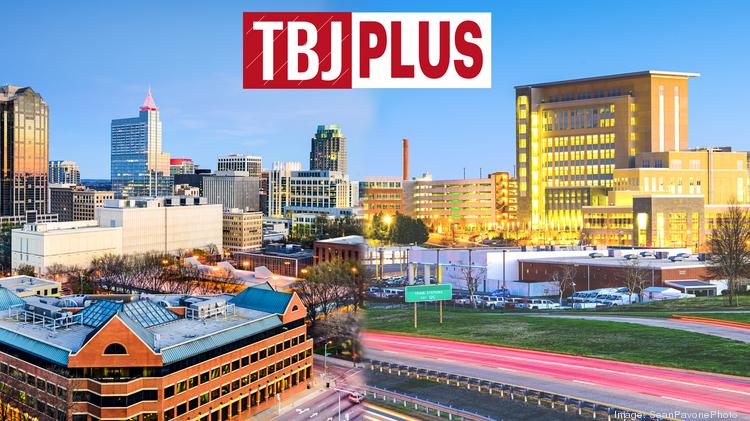 CEO RESOLUTIONS: After the 2020 doldrums, TBJ Plus set out to learn what Triangle-area CEOs are most looking forward to in 2021 and what they resolve for their businesses in the coming year.
These leaders run all manner of businesses, including commercial real estate, hospitality, life sciences, education, performing arts, accounting and manufacturing.
The overall themes were pushing past the effects of Covid-19 and again being able to focus on the reason for their businesses.
---
OPTIMISTIC TRIANGLE: Though 2020 hit individuals and businesses hard, business sentiment remains stronger in some places compared to others – and the Raleigh-Cary metro was tops in the U.S., according to a recent study.
SmartAsset used data published in the Small Business Pulse Survey to determine the metro areas where small business sentiment is more positive heading into 2021.
In the study, the Raleigh-Cary metro ranked high in several metrics that were analyzed, including percentage of small businesses operating at normal levels.
The SmartAsset report compared the 50 largest U.S. metro areas across four metrics: percentage of small businesses that are operating at normal levels; percentage of small businesses that do not expect a return to normal levels of operations within six months or ever; percentage of small businesses looking to hire new employees and percentage of small businesses with three or more months of cash on hand.
The Charlotte-Concord, Gastonia metro came in at No. 5 on the list.
Responses were collected between Nov. 30 and Dec. 6.
Charlotte ranks among top metros for small-business optimism

These Louisville executives took on new roles in late 2020

Gift cards surge in popularity as consumers avoid in-person shopping

---
RECYCLE YOUR TREE: Though some may want to consider leaving their holiday decorations up a little longer this year to serve as a lengthier distraction from the hum-drum that was 2020, eventually the halls will be un-decked. And Wake County has an idea for your real Christmas tree: recycle it into mulch for park trails across the county.
Through the Happy Trails Christmas Tree Recycling Program, Wake County residents can recycle their Christmas trees into mulch. The county is accepting trees at its designated waste and recycling convenience centers or county parks from Dec. 26 through Jan. 24.
---
CHICKEN CRAVING ABROAD: Chick-fil-A doesn't want your cravings to go unchecked – even when traveling to Puerto Rico.
The Atlanta-based chicken chain said it will join the Puerto Rico market, with plans to open two restaurants in late 2021 or early 2022. The restaurants will be located in metropolitan areas, with the first likely in Bayamón, the company said.
The aim is to open 10 to 15 restaurants on the Caribbean island over the next five years.
---
GIFT CARD DAY: Many of us probably got a gift card or two over the holidays – and a lot of those cards go unused. Never fear, there is a national day for using them – another reminder to take advantage of those gifts.
Jan. 16 is National Use Your Gift Card Day.
According to a survey conducted in November by the National Retail Federation (NRF), Americans were expected to spend $27.5 billion on gift cards during the holiday season.  With $1 billion in gift cards going unspent each year, often forgotten in wallets, purses or desk drawers.