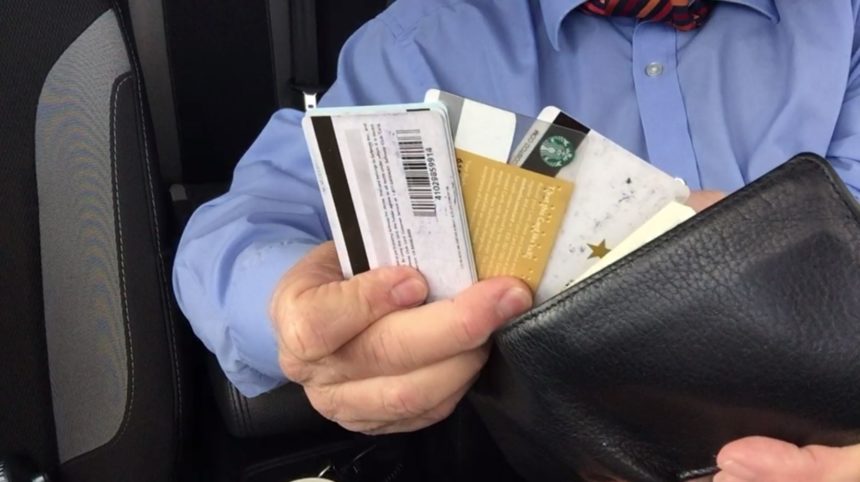 (KION) Americans love gift cards. In 2019, they were the most requested holiday gift, but many end up lost or forgotten somewhere in our wallets and never get used.
According to estimates, about $3 billion in cards will go un-redeemed this year.
To remind us that we're leaving money on the table, Tracy Tilson established National Use Your Gift Card Day.
"I was going through my wallet and I found three unused gift cards. It was one of those things where you go 'oh, my word, I forgot all about that,' and it was one of those aha moments," said Tilson.
Tilson found a suitable date, created a website, and partnered with a number of national retailers and restaurants, some who will be offering special deals to gift card shoppers.
This is a list of national retailers that are offering Use Your Gift Card Day deals:
AMC Theatres: Customers can access AMC exclusive offers as long as they remember to use their gift card.
BurgerFi: Get a free order of fresh hand cut fries when customers download the BurgerFi App and use a gift card.
Chipotle: Join Chipotle Rewards and use a gift card to earn points towards free Chipotle.
Kohl's: Use your gift card and earn $10 Kohl's cash for every $50 spent.
LifeisGood.com: 10 percent off when you use a gift card.
Red Lobster: Use your Red Lobster gift card and create your own ultimate feast; pick four of more than 10 craveable creations for a feast that's all your own.
Regal: Receive one free refill with a purchase of a large soft drink and/or large popcorn on the same day of purchase when you use your giftcard.
rue 21: 15 percent off total purchase when using a gift card (valid from Saturday, January 18 until January 26, 2020).
Saks OFF 5TH: Use your Saks Off 5th gift card to shop in store or on saksoff5th.com and take advantage of the "Extra Cut Clearance Event" on January 18, 2020.
For retailers it's a win/win. They've already been paid by the card's buyer, and gift card users tend to overspend the amount on the card by as much as 35 percent.
National Use Your Gift Card Day is this Saturday January 18th.
Tilson says is it is less of a shopping day, and more a reminder to use what's already been paid for.
"It comes from a place to remind people to use their gift cards," she said. "This is going to be a year-round website with tips and reminders throughout the year…and have tips and tactics on there."
There are other times when you will never use a particular gift card because it's for a store or website where you never shop.
You can sell those, or exchange them for another card, at websites like Cardpool and Card Cash. Both sites claim you'll get up to 92 percent of the card's original value.